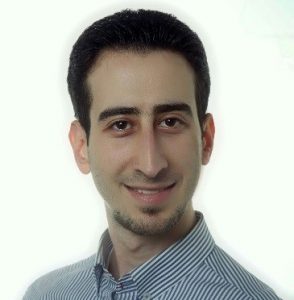 Nader Aldoj
Department of Radiology
Charité – Universitätsmedizin Berlin
Campus Mitte
Luisenstr. 13, Floor 3, Room 03004
10117 Berlin
Telephone: +49 30 450 527 365
Email: nader.aldoj@charite.de
Deep learning for detection and grading prostate cancer
After graduation with a bachelor degree in engineering from Damascus university, I had an Erasmus Mundus scholarship for a joint Biomedical engineering Master program between Ghent university and RWTH Aachen. I studied my first year in Ghent University, Belgium, then I moved to Aachen for the second year. My main interest was in medical imaging and Image analysis, therefore my master topic was about pICA analysis of fMRI images. After graduation from RWTH Aachen, I worked as a researcher in ErasmusMC Rotterdam in a project for developing a pretreatment verification method based on electromagnetic tracking for prostate Brachytherapy. in April 2017 I started my PhD at the Charité BIOQIC program where my main area of research is deep learning for detection and grading of prostate cancer.
Gergely Bertalan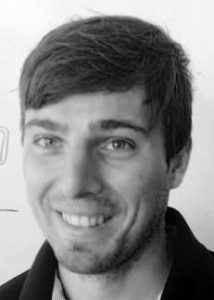 Institut für Radiologie und Kinderradiologie
Charité – Universitätsmedizin Berlin
Campus Mitte
Virchowweg 11, 2nd floor, Room 0059
10117, Berlin
Email: gergely.bertalan@charite.de
Quantitative tissue characterization by multimodal imaging of tumor perfusion and effective-medium mechanical parameters in a preclinical model of lymphoma
To develop methods for quantitative 3D imaging of perfusion, blood volume and high-resolution elasticity maps in a preclinical small animal model of lymphoma. The time course of the change in the spatial distribution of haemoglobin or exogenous contrast agents, such as microbubbles, near-infrared fluorophores, iron oxide nanoparticles, or combinations thereof, will be measured using photoacoustic tomography (PAT), ultrasound imaging (US), and magnetic resonance imaging (MRI). Preclinical MRI elastography (MRE) will be developed towards tomoelastography in the mouse to depict the heterogeneity of intra-tumor stiffness by a high detail resolution. US and PAT measurements of perfusion will be correlated with MRE. Maps of the change in blood volume will be generated from 3D PAT images of the vasculature by determining the change in blood vessel diameter normalized by vessel density using, for example, vessel filtering techniques. While emphasis will be on the development of experimental methods such as high-resolution MRE of the mouse, the correlation of different biophysical parameters acquired by different modalities is also of interest due to the potential to better characterize tumors and to promote the translation of imaging methods to clinical applications.
Anna Grunwald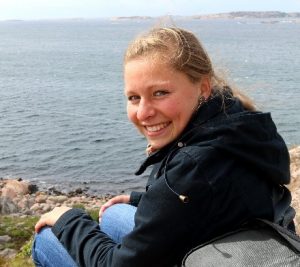 Radiopharmazeutische Chemie
Freie Universität Berlin
Fabeckstr. 34/36
14195 Berlin
Telephone: +49 30 838 56547 (Lab) or +49 30 838 907 514 (office)
Email: anna.grunwald@fu-berlin.de
Bioconjugation kits for multi-metal use and multi-organ targeting
Advanced chemical synthesis methods will give access to novel tracers for nuclear imaging. Chelator systems based on various donor atom constellations have been proven flexible and robust for stabilizing different radioactive metals in different chemical environments tailored for different emission tomography modalities such as Positron Emission Tomography (PET) and Single Photon Emission Computed Tomography (SPECT). The work focuses on the synthesis and testing of novel ligand systems and their metal complexes. Furthermore, combining radioactive 'imaging nuclides' with nuclides for therapy in a single chelating system we aim at real-time theranostics based on a single labeling kit.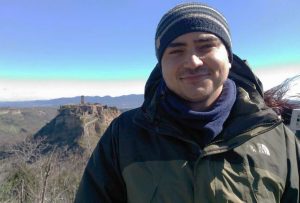 Matteo Ippoliti
Institut für Radiologie und Kinderradiologie
Charité – Universitätsmedizin Berlin
Campus Mitte
Charitéplatz 1,10117 Berlin
Email: matteo.ippoliti@charite.de
Characterization of tumor flow-metabolism mismatch by PET and MRI/ quantitative susceptibility mapping in the brain
Andreas Kofler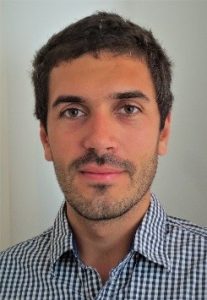 Institut für Radiologie und Kinderradiologie
Charité – Universitätsmedizin Berlin
Campus Mitte
Charitéplatz 1,10117 Berlin
Email: andreas.kofler@charite.de
CT quantification of perfusion and elasticity related parameters in the heart
I studied Technical Mathematics at the University of Innsbruck (2010-2015). I have worked within different fields of mathematics at the university. My hobbies are composing and listening to music, good movies, cooking and mountain biking.
Ledia Lilaj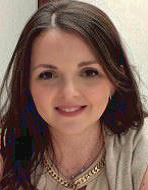 Institut für Radiologie und Kinderradiologie
Charité – Universitätsmedizin Berlin
Campus Mitte
Charitéplatz 1, 10117 Berlin
Poroelastography MRI and ultrasound for the measurement of tissue pressure.
Jan Macdonald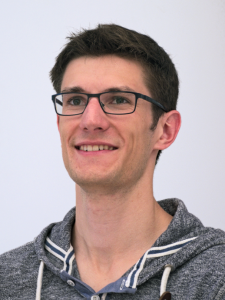 Technische Universität Berlin
Institut für Mathematik
Room: MA 580
Straße des 17. Juni 136
10623 Berlin
Telephone: +49 30 314 27379
Email: macdonald@math.tu-berlin.de
Machine learning approaches for MR-fingerprinting  of cardiovascular flow
MR-flow is a well-established quantitative technique in diagnosis of cardiovascular medicine at all stages of life. However, due to the high spatiotemporal resolution requirements, fast and accurate flow quantification remains a challenge. Sometimes the differentiation of neighbouring arteries and veins can be difficult. Magnetic Resonance Fingerprinting (MRF) is a new approach that aims to acquire parameters of interest, such as T1, T2 and proton density, within one single scan. For this, unique signal evolutions ('fingerprints') of each tissue type are created and measured signals are matched to a signal dictionary to reconstruct parameters. For far, MRF has been applied to measure parameter maps of spin-density, off-resonance and relaxation times (T1, T2). Recently, MRF has also been investigated for perfusion parameter mapping. An important prerequisite for MRF is the dictionary, which is determined by simulating the signal evolution of the fingerprinting sequence setup (i.e., timing, flip angles etc.) using the Bloch equations. Matching of the measured data with the dictionary is usually performed voxel-vise based on least squares correlation. However, matching algorithms are time-consuming and prone to errors if parameter sampling of the dictionary is too sparse or encoding does not allow proper classification.
Johannes Mayer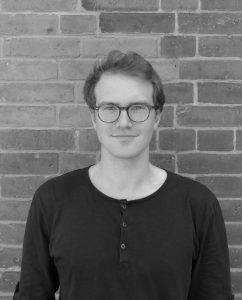 Physikalisch-Technische Bundesanstalt
Abbestraße 2-12
10587 Berlin
Telephone: +49 30 3481 7233
Email: johannes.mayer@ptb.de
Quantitative assessment of coronary plaques by motion-compensated PET-MRI
I obtained a bachelor and subsequent master degree in physics from the university of Heidelberg with an intermediate year of study and research in Paris. After graduating I started my PhD in June 2017 as a part of the BIOQIC graduate school. My project will focus on the topic of compensation of physiological motion in simultaneous cardiac PET/MR imaging.
Azadeh Mohtashamdolatshahi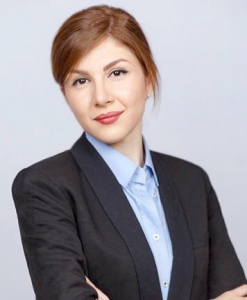 Institut für Radiologie und Kinderradiologie
Charité – Universitätsmedizin Berlin
Campus Mitte
Charitéplatz 1, 10117 Berlin
Towards quantitative structure-sensitive MPI: Application for sentinel lymph node detection
The novel MPI modality detects and localizes magnetic nanoparticles (MNP) in vivo, quantitatively and across multiple time scales from milliseconds to hours. For these reasons, MPI is ideally suited for studying the interaction of MNP with the local physiologic environment in soft tissues and to detect disease-related structural changes by medical imaging. Interactions between MNP and soft tissue environment include the adhesion of MNP to macromolecular, ECM, and cell surface components as well as internalization and intracellular compartmentalization of MNP by phagocytosing cells. The objective is to study these processes in models of interstitial lymphography including in vitro assays, cultured cells, ex vivo organs of healthy rats such as lymph nodes as well as in vivo rats. The MPI signals will be correlated to histology based on light microscopy, nanomenchanical tests, transmission electron microscopy and radioactive labeling as well as to magnetic tissue characterization. In particular, we will perform a thorough characterization of the physical properties of the particles in tissue by employing various measurement techniques, e.g. magnetic particle spectroscopy, magnetorelaxometry, Moessbauer spectroscopy, and static and dynamic light scattering. In this way, we aim at understanding the influence of physiologic processes on quantitative MPI signal detection. In addition we will compare MPI results with quantitative MRI techniquesfor the quantification of MNPs in lymph nodes.
Felix Schrank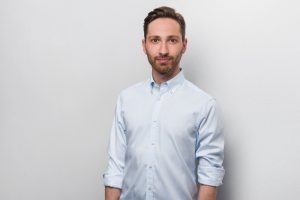 Institut für Radiologie und Kinderradiologie
Charité -Universitätsmedizin Berlin
Campus Mitte
Virchowweg 11, 2nd floor, Room 0059
10117, Berlin
Telephone: +49 30 450 539 078
Email: felix.schrank@charite.de
Time-resolved cardiac magnetic resonance elastography
Felix Schrank received his Master's degree in geophysics from the Freie Universität Berlin, for which he focused on anisotropic velocity model inversion. His research in the BIOQIC training group is mainly focused on time-resolved cardiac Magnetic Resonance Elastography. In this context, he is working on MRE pulse sequences, multifrequency MRE, anisotropic inversion algorithms, as well as other imaging methods like cardiac ultrasound elastography.
Yavuz Uca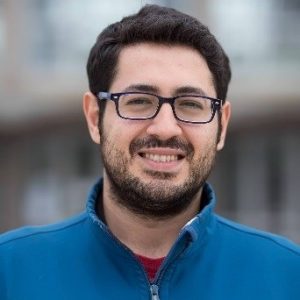 Experimentelle Radiologie
Institut für Radiologie
Charité – Universitätsmedizin Berlin
Campus Mitte
Charitéplatz 1
10117, Berlin
Telephone: +49 30 450 539 066
Email: yavuz-oguz.uca@charite.de
Characterization and quantification of atherosclerosis by magnetic nanoparticle (MNP)-based MRI: Investigation of tissue structural alterations with the focus of sugar-based components of the extracellular matrix
Biologist by background, I'm interested in application-oriented research to solve real-life problems in biomedicine. I've shifted my academic studies towards biotechnology and obtained a M.Sc degree in Molecular Bioengineering from the Biotechnology Center (BIOTEC) of TU Dresden, Germany. During and after my studies, I participated in versatile multidisciplinary projects in the field of DNA nanotechnology to engineer artificial nanostructures which offer potentials in developing diagnostic or therapeutic tools for biomedicine.
Stephan Wäldchen
TU Berlin
Email: stephanw@math.tu.de
Patrick Werner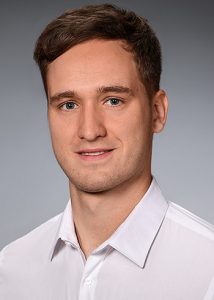 Leibniz-Forschungsinstitut für molekulare Pharmakologie
Robert-Rössle-Straße 10
Room: A 3.26
13125 BerlinTelephone: 279
Email: werner@fmp-berlin.de
Enzyme-activated Xe-MRI contrast agents for molecular imaging
I completed my bachelor's degrees at the Babeş-Bolyai University in Cluj-Napoca and at the University of Rostock. Afterwards, I went to the Freie Universität in Berlin to broaden my knowledge in research and finished my master thesis under the leadership of Simone Kühn at the Max-Planck-Institute for human development. Hereby, I was mainly concerned with the effects of alcohol and its structural effects on the central nervous system of young adults. Since April, I have been working as a Ph.D. student at the  Leibniz-Institut for molecular pharmacology, in the area of the enzyme-activated Xe-MRI contrast agents in the Molecular Imaging Group of Leif Schröder.